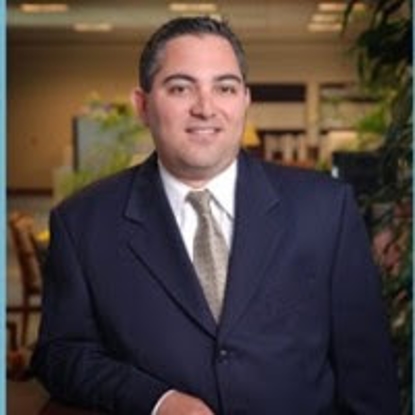 Jon M. Cooper
Bio
When you are struggling to move forward because of debt or other financial issues, it is wise to seek the help of a legal professional who knows what you are going through and has the ability to help. You can count on the professionalism, skills, and knowledge of Attorney Jon Cooper, the founder of San Diego Legal Pros.
As a dedicated San Diego bankruptcy lawyer, Jon Cooper is passionate about providing the highest quality of representation and legal counsel for every client.
Since graduating with Cum Laude honors from the Thomas Jefferson School of Law in 2001, Jon Cooper has continued to grow and expand his understanding of bankruptcy law, personal injury, civil litigation, and trusts. He is a member of the National Association of Consumer Bankruptcy Attorneys (NACBA) and is adept at handling all phases of the bankruptcy process. Attorney Cooper is admitted to the California State Bar, and he is also admitted to the Federal District Courts for the Southern District and Central District of California. Attorney Cooper is also a member of the San Diego County Bar Association and has extensive civil litigation experience.
In addition to bankruptcy law, Attorney Jon Cooper's legal experience includes personal injury, real estate, business law, trusts, and contract matters. He has proven his ability to effectively handle all phases of litigation and has accomplished a proven history of success during his years in practice. When you are looking for the best legal representation, you can count on Attorney Cooper to go above and beyond to accomplish your goals. Time and time again, the clients of San Diego Legal Pros have obtained the fresh financial start they desperately needed because of Attorney Cooper's efforts. Whether you need assistance with a bankruptcy, a personal injury matter, trust, and estate planning, or anything else, Attorney Cooper is ready to help you today! Assess Your Financial Situation

Consult with a bankruptcy attorney or financial advisor to discuss your options, understand the implications of bankruptcy, and decide which type of bankruptcy is best for your situation.

File The Bankruptcy Requirements

Work with your attorney to prepare and file the bankruptcy petition and related documents with the bankruptcy court. Once filed, an automatic stay goes into effect, which stops most collection actions, including creditor harassment and foreclosure proceedings.

Start Rebuilding Your Financial Future

Filing for bankruptcy is the first step towards financial peace. We're not just here for your bankruptcy needs; we're committed to helping you rebuild your credit score. After your case as well let us guide you towards a 720+ credit score and a brighter financial future.

Why Hire San Diego Legal Pros
Fast & Efficient Experience

Face-to-Face and Remote Consultations