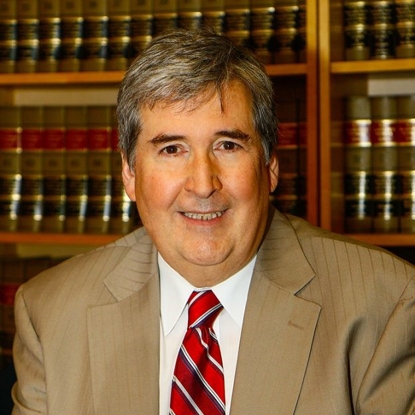 Steve Costello
Bio
Steve brings many years of bankruptcy experience to San Diego Legal Pros. Prior to joining the Firm, Steve operated his own bankruptcy law firm, The Law offices of Costello & Costello, P.C. in West Dundee, IL.
Steve grew up in the Dundee and Elgin area of Illinois. He obtained a Bachelor's degree in accounting from the University of Northern Iowa and is a CPA. He received his law degree from Northern Illinois University magna cum laude (with great honors) in 1984, and later that year was sworn to the Illinois Bar and subsequently the Federal Bar in the Northern District of Illinois.
Steve was an active member of the Kane county Bar association for many years where he has served as a member, chair and co-chair of the Bankruptcy and Debtor/Creditor committee with the Kane County Bar association. Steve has been a speaker at many seminars over the years for both the Kane County and DuPage County Bar.
Steve joined practice with his father, Raymond J. Costello in Carpentersville in 1984 at which time the firm became known as Costello & Costello. Steve's experience in Bankruptcy started with his father who was a Chapter 7 trustee for Kane County and filed bankruptcies and was a regular filer of bankruptcy cases of all kinds including both business and consumer cases in Chapter 7, Chapter 11 and Chapter 13. Steve has also represented both Debtors and non-debtors in many varieties of bankruptcy adversary proceedings.
Lucky for us, Steve decided to leave the cold and head for sunny San Diego to be closer to family. He assists in all aspects of cases as San Diego Legal Pros and brings a wealth of knowledge and over 30 years of experience to the firm. Assess Your Financial Situation

Consult with a bankruptcy attorney or financial advisor to discuss your options, understand the implications of bankruptcy, and decide which type of bankruptcy is best for your situation.

File The Bankruptcy Requirements

Work with your attorney to prepare and file the bankruptcy petition and related documents with the bankruptcy court. Once filed, an automatic stay goes into effect, which stops most collection actions, including creditor harassment and foreclosure proceedings.

Start Rebuilding Your Financial Future

Filing for bankruptcy is the first step towards financial peace. We're not just here for your bankruptcy needs; we're committed to helping you rebuild your credit score. After your case as well let us guide you towards a 720+ credit score and a brighter financial future.

Why Hire San Diego Legal Pros
Fast & Efficient Experience

Face-to-Face and Remote Consultations